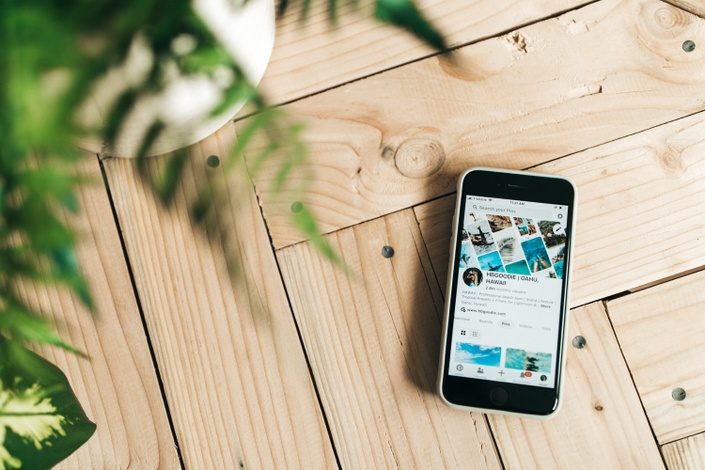 Instapreneur: Pinterest
Learn how to use Pinterest to grow your business, build your brand, and make sales!
I always thought Pinterest was a place for moms to save recipes. I never thought of it as a powerful tool to grow my business and make sales! If I could go back and change one thing about my business, it's that I wish I started Pinterest sooner!
You might not even know where to begin using Pinterest for your business. It can seem overwhelming to tackle a completely new platform. But would you be surprised to hear that I spend less than 2 hours a month using Pinterest? And yet it's the biggest driver of traffic to my website!
You don't need to have a platform, sell any products, or have huge following on Instagram to get started and make money. I went from having 0 followers on Pinterest to 3 million average views per month within less than a year! I've definitely learned a lot through trial and error, and I don't want you to make the same mistakes as me.
If you want to take your business (and pinning!) to the next level, then this course is for you.
This course includes over an hour of content covering:
Why Pinterest should be the platform you focus on

How to set up your page for success

Clean up bio & boards

How to expand your reach

Pinterest SEO

Hashtags & keywords

Group boards & tribes

Guidelines for best pins to share

How to automate curated & original content

How to write a blog post

Creating easy Pinterest graphics

How to make money on Pinterest (even if you don't sell any products!)

Q&A session about Pinterest for business!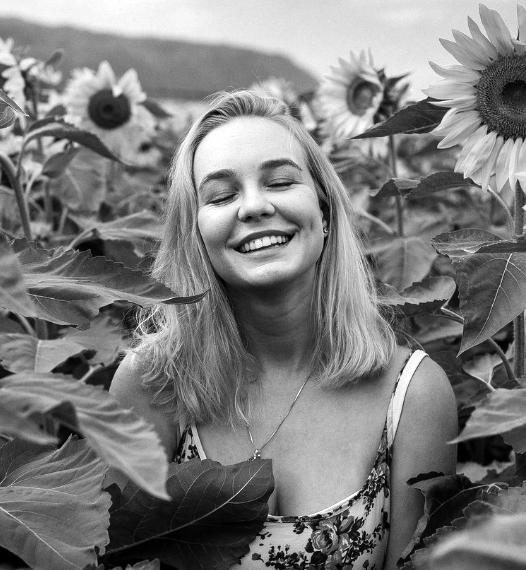 " This course was so informative! After moving to another state, I've been struggling to get my business back on track and have been trying to use Pinterest to build some traffic to my site. I've looked up so many blog posts about Pinterest before and haven't found much info to be useful but in this course Heather really goes through every step that has worked for her. She talks about some real good tips on hashtags & keywords, boards specific to your business, as well as sites to use to sync your posts so you don't actually have to be on Pinterest every day! (and so much more!) I know it won't happen over night but I am excited to apply what she's talked about and see a difference.I would definitely recommend this course for anyone that has been struggling with Pinterest or someone who is wanting to tackle another social media platform for your business! And thank you Heather for always being open and wanting to share what you've learned with others! "
- Seraphina, Photographer, seraphinaphotography.com/
See what others are saying:
"I've almost doubled my monthly views in 3 days from your Pinterest course! 1k on Sunday and woke up to 1.8k today. So please!" - @thesailingyogi

"This course has really opened my eyes to what Pinterest is capable of! I thought it was a platform for me to pin pretty things, now I realize that I can advertise on there! Amazing." - Taleah
"I'm not a long time follower, but I've been along for the ride for a few years now. Fact: your hair is amazing. Fact: your photos are the bomb. Fact: your course is EXTREMELY informative and legit walks you through very valid steps for positioning yourself on social media. If you're looking for real advice, that will actually help you, that you can implement immediately, then this is it. Thanks so much Heather! Really loving your courses. Thanks for making it affordable. I'm not a very serious instagrammer, but I have a small art business that I'd like to grow. I need to work on my photography, and my public presence so your strategies are great! I appreciate it! Please keep it up and keep the mermaid hair photos coming!" - Rachel
"Heather, I started following and picking up tips and education from you a few years ago, and the information you put out is SO helpful! On top of the education I continue to jump on your products because of your personality and giving heart. You are so positive and such a light in the world of instagram, and besides being an amazing photographer and influencer, I truly am inspired by the way you put yourself out there and spread that positivity, and I will always support that Thank you so much for being the person you are and sharing that with so many." Danika
"The course is amazing! I love that I am able to go back a rewatch it to see if I am still on track. It makes it so much more easier to focus on your course when I have spare time between work and school. Thank you so much!!" - Merari
This course is right for you if you fit any of the following:
You own or run a creative business

You are an influencer, designer, photographer, videographer, content creator, writer, illustrator, artist, entrepreneur, life coach, teeshirt maker, fitness coach, recipe creator, health and wellness website, mommy blogger, fashionista, travel blogger, interior designer, wedding planner, or anything else that can benefit from growing on a visual platform such as Pinterest!

You sell digital or physical products

You want to expand your business's reach

You want to curate a lifestyle and brand story around your company

You want to learn how to make money on Pinterest even if you don't sell anything

You want to start blogging and learn how to promote it

You're a beginner who wants to learn the ins & outs of Pinterest

You're already established on other platforms but want to expand your reach
Frequently Asked Questions
When does the course start and finish?
The course starts now and never ends! It is a completely self-paced online course - you decide when you start and when you finish.
How long do I have access to the course?
How does lifetime access sound? After enrolling, you have unlimited access to this course for as long as you like - across any and all devices you own.
What if I am unhappy with the course?
If you buy the course and realize it's not what you need, contact us within the first 24 hours for a full refund!
Who is this course for?
This course is for any creative business owner (photographers, influencers, bloggers, designers, etc!) who are new to using Pinterest for their business and want to learn how to utilize this platform to grow! If you are unsure if this course would be a right fit for you, please don't hesitate to reach out before you buy!
[email protected]